Realizing the growing importance of Google apps, Cloud ERP has taken a step forward by integration with Google apps. It is now available on the Google Apps marketplace and can be installed and setup by your administrator.
Cloud ERP Features:
Single sign-on into Cloud ERP from Google Apps
Freedom from remembering separate passwords
Integration with Google drive
Google calendar integration (coming soon)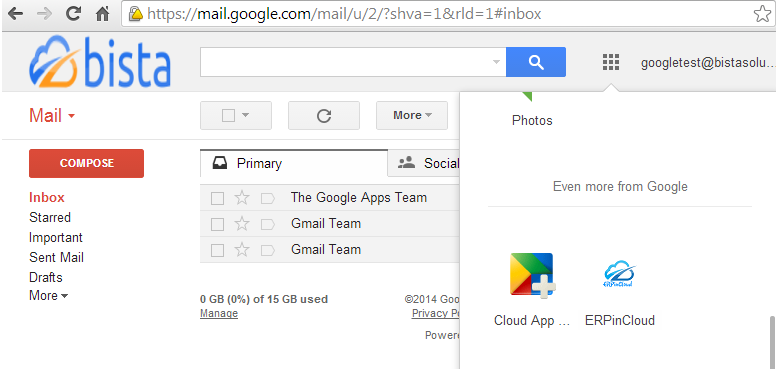 You need to have an account created on Cloud ERP, which should be linked to your google apps account by your administrator.
You will be able to access Cloud ERPby clicking on the EIC icon,which will automatically log into your company's Cloud ERP account.
This will save you the trouble of remembering separate passwords for Google Apps and Cloud ERP.
One can create templates to be used in different objects in the Cloud ERP, which can be accessed by clicking on any record.
The newly created Google document gets attached with that particular record in Cloud ERP. You will be able to access that document from the attachments menu for that record
In the Google Drive document,the link to the Cloud ERP record is stored and can be accessed from the details tab of that document.