Does your business use USPS for shipping?
If yes, here comes Cloud ERP to manage your entire shipping operations!!
Flawless integration between Cloud ERP and UPS will minimize the time spent on cumbersome  processes such as label printing ,form manifesting,etc. This results in lesser shipping errors that will ultimately have an impact of customer satisfaction.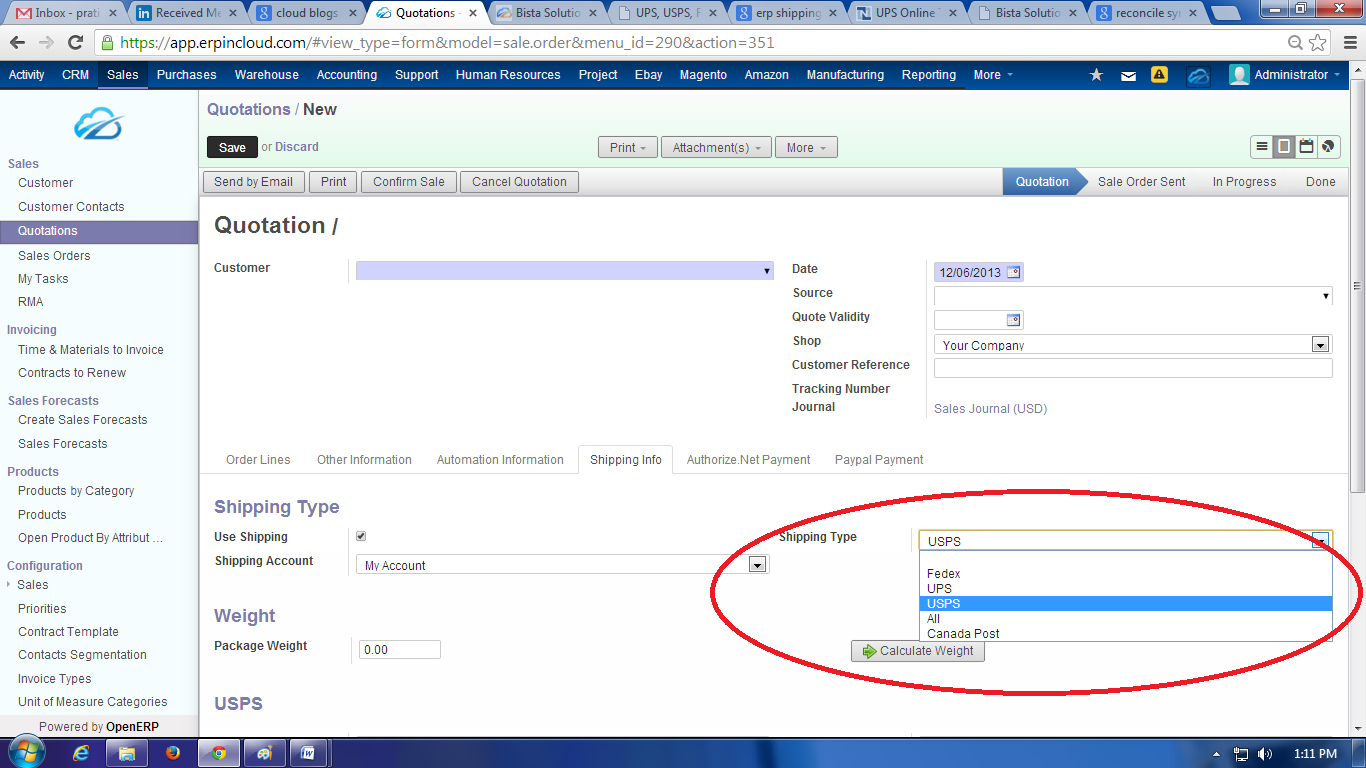 Some of the key benefits of having a USPS integration with Cloud ERP are:
Complete transparency into the shipping and delivery cycle: You will be able to better supervise the status of your packages at every step, thanks to the complete package tracking integration. Also, attuning of tracking and delivery data is possible, thus making the process less time-consuming. With better into the shipping process, you can fetch the delivery history from any transaction or customer records.
Enhanced customer satisfaction: Customers will have access to all their delivery information once they are logged into Cloud ERP.
Automation with fulfillment processes: Enables complete integration between order fulfillment and order management, logistics, tracking, shipping and customer service.One can fetch real time domestic and international shipping rates automatically from UPS, thus allowing accurate tracking of expenses in the business. With the bulk fulfillment and label printing features in place , you can see the items to be fulfilled and get their labels printed ,along with their shipping details.
Thus, if you are one such firm encountering hurdles in your shipping process looking for a solution to manage your shipping needs better, then Cloud ERP is what you should consider!!!