If your business sells via multiple channels, a lot of co-ordination is required to manage the fulfilment of each one, with considerable manual work. It's time you review software or platforms that will solve this problem by automating and integrating the entire process. Cloud ERP software's such as ERPinCloud enable a merchant to sell on multiple sales channels and have the actual product sent through FBA.
Today more and more wholesalers and retailers sell products through multiple e-commerce sites. But keeping track of their inventory cost, profit margins, and other data is becoming an increasing pain point. ERPinCloud is software that gives online retailers a single view of updated inventory records across all sites and make any necessary adjustments in pricing and stock levels. After they order and receive new inventory from supplies, ERPinCloud automatically updates the client company's inventory availability across all of its online selling channels. The technology works with Amazon's Fulfilment by Amazon's FBA service too.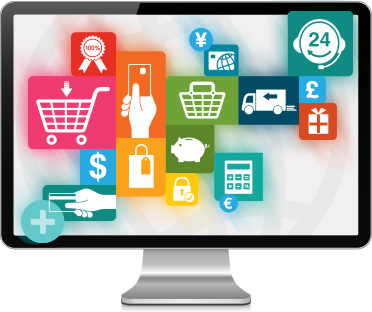 Cloud based ERP and E-Commerce software help you and your business work smarter, gain an advantage over your competitors by being able to list & sell products faster, automate tedious processes and ultimately make more money. By using Multi Channel software that includes order management abilities it will enable you to work with orders from multiple sources from a single screen to pick, pack & dispatch orders in super quick time, plus because your orders are being collected, this comes full-circle to keep stock levels correct.
ERPinCloud is an all-in-one e-commerce solution. The software combines a comprehensive stock management system supporting effortless multichannel sales. Thanks to comprehensive functions and interfaces aligned with all the features of a full-fledged ERP system, you can use the cloud based software to completely automate all of your e-business processes as well as your company's own processes.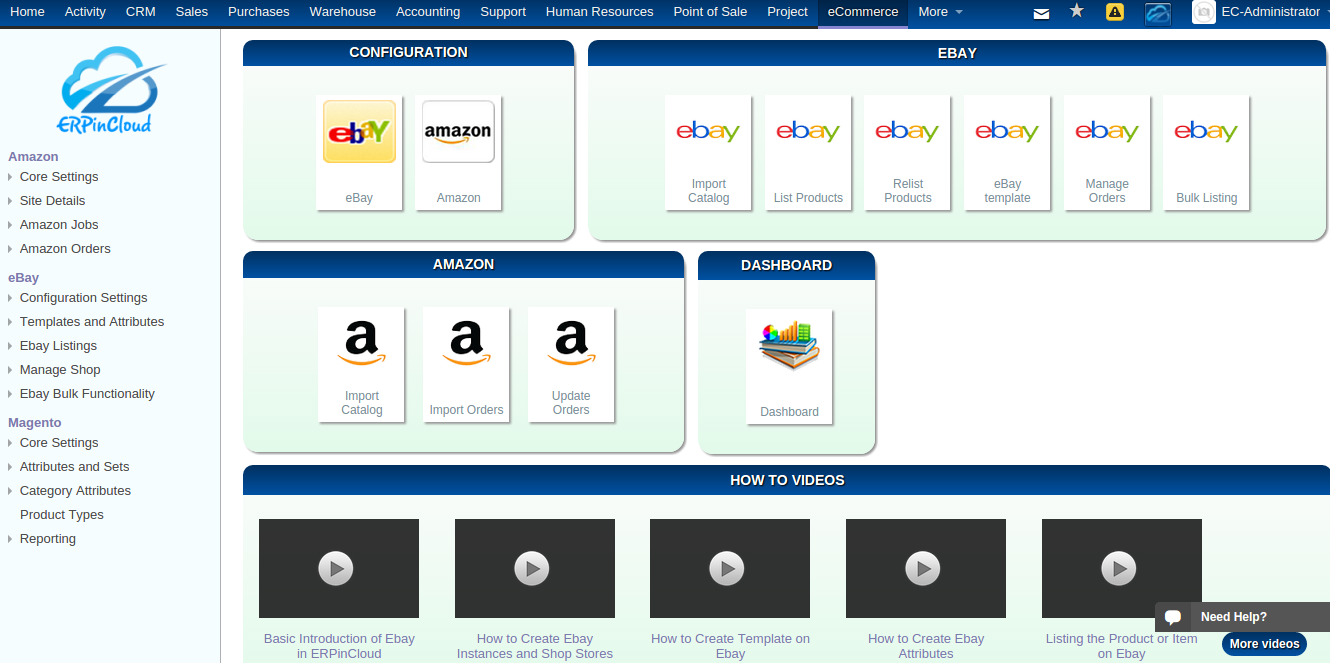 As you can see in the above picture, you can integrate multiple online shops with ERPinCloud and manage all your eCommerce activity with Single Platform.
For detailed information about "How to Manage Multiple Online Stores in ERPinCloud", you can take Free Product Trial: Click Here