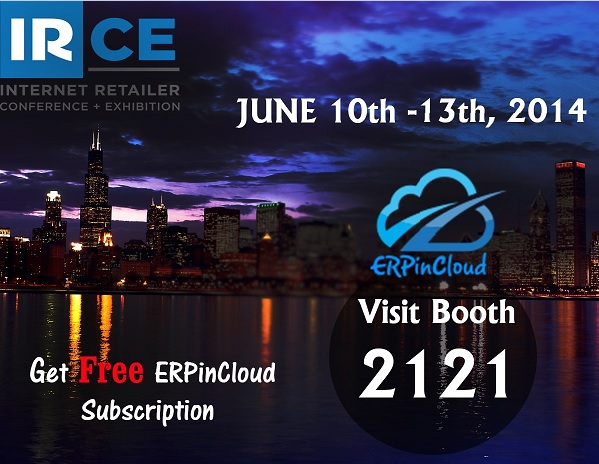 Signup to attend IRCE &

Get a Discount
Internet Retailer Conference & Exhibition is the flagship event of the e-commerce industry. A gathering of retail trailblazers across every industry segment, IRCE is the event to network with and learn from industry leaders of all sizes. Fill in our Enquiry form and mention IRCE, we will get you a Discount on IRCE attendee ticket.
To get a Discount on the Ticket Click Here
ERPinCloud is one of the leading provider of comprehensive ERP solution for eCommerce Retailers. We will be present at Booth 2121, so remember to drop-by and meet us.
To Register for IRCE visit www.irce.com and Click on the Register Button.
To Signup for a Free Trial of ERP in Cloud, Click Here
For any Enquiries feel free to Contact us