Shipping has always been an integral part of e-commerce. Throughout the years, most of the eCommerce companies have preferred FedEx, one of the topmost shipping carriers, to cater to their shipping requirements. Reason being, FedEx services are available in all countries across the globe, thus enabling international e-commerce giants like eBay, Amazon,etc to ship products all across the globe.
Cloud ERP is integrated with FedEx, thereby enabling you to better handle your shipping requirements. You can avail access to latest shipping rates, greater efficacy and lesser order processing costs. Such integration also automates strenuous tasks like bulk fulfillment and label printing!!
If your business uses FedEx for shipping, Cloud ERP will ensure smooth management of the entire process, thus leading to a streamlined business flow, enhanced customer satisfaction and generation of higher profits. Seamless integration between Cloud ERP and FedEx lessens time spent on time consuming processes such as label printing .Also there will be a lesser risk of occurrence of shipping errors, which ultimately lead to customer dissatisfaction. Customers will be able to view all their delivery information by logging in.
With this packaged integration, a need to manage and manually exchange information between separate order management, logistics tracking, shipping and customer service systems, does not arise. On the other hand, you can promptly fetch real time rates, sales orders, print labels and track orders- all within Cloud ERP! Since you will be able to monitor the status of your packages at every step, you will have greater visibility into the shipping and delivery process.
Some of the features of FedEx integrated Cloud ERP are:
Tracking of package status
Printing of shipping labels
Generation of tracking numbers
Automated saving of tracking numbers back to sales order and invoice
Calculation of shipping rates for international shipments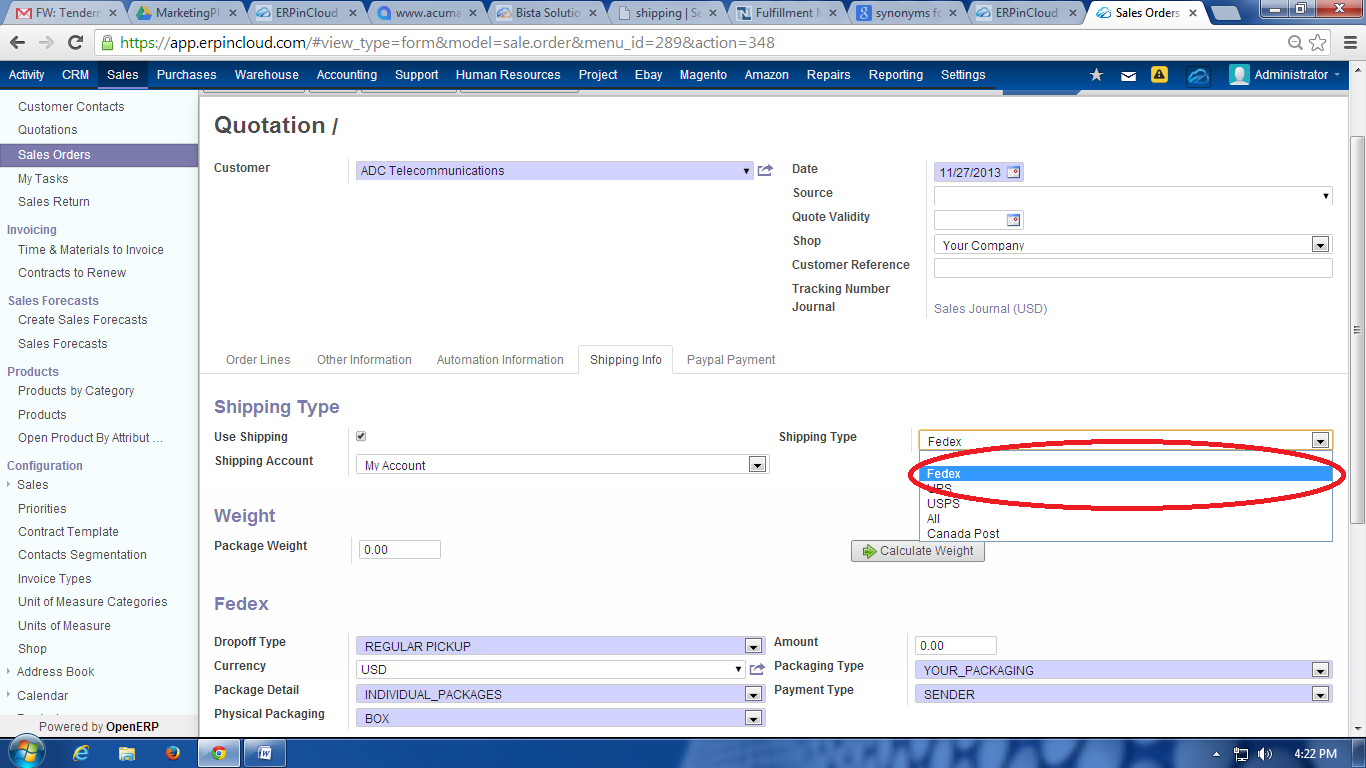 Thus, if you are one such firm encountering hurdles in your shipping process looking for a solution to manage your shipping needs better, then Cloud ERP is what you should consider!!!