What is drop shipping?
Drop shipping is a fulfillment model that allows you to buy products individually from a wholesaler and ship them directly to your customer. Instead of purchasing a large amount of inventory, you simply partner with a drop shipping supplier and list their merchandise for sale. Then, once you receive an order you forward it to the supplier for fulfillment. The supplier will ship the product directly from their warehouse to your customer, and charge you only for the price of the shipped item.
What are the benefits of Cloud ERP drop shipping?
The drop shipping model has a number of advantages:
Lower Capital Requirement: With drop shipping, you don't need to invest thousands of dollars in inventory. Instead, you only purchase a product when you have an existing order to fill.
Wider Product Selection: When you don't have to prepurchase all the items you sell, you can offer a significantly larger number of products to your customers.
Reduced Risk: Without thousands invested in inventory, the risk involved with starting an online store is dramatically reduced. If things don't work out, you aren't stuck with thousands in inventory you have to sell at a loss.
Location Independence: Because you don't have to worry about fulfillment or running a warehouse, it's possible to run a drop shipping business from anywhere with a laptop and an internet connection.
Highly Scalable: Because you don't need to manually fulfill each order, it's relatively easy to scale a drop shipping business.
Drop-shipping in Cloud ERP:
1) Navigate to:
Warehouse >> Products >> Products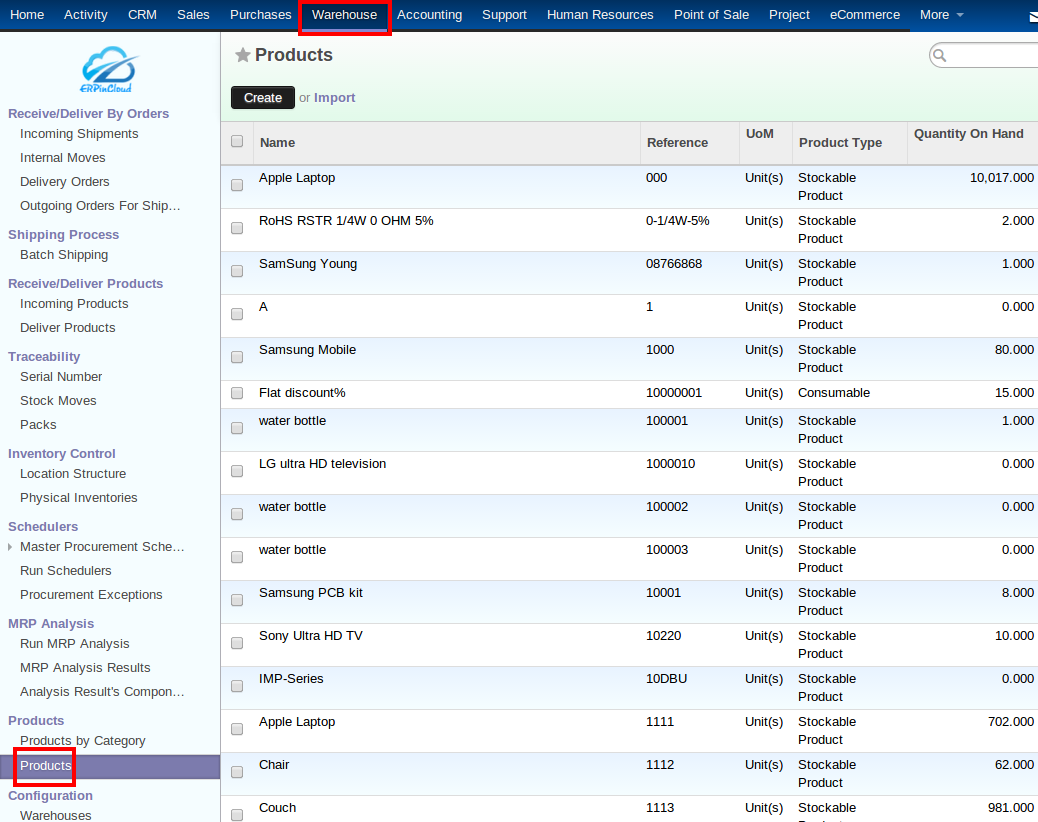 2) Open any record of any product: The product should be"Make to Order".
Procurements >> Suppliers >> Add an item 
3) Do the following:
1) Add a "Supplier"
2) Add "Minimum quantity"
3) Checkbox "Drop Shipping"
4) Do Save and Close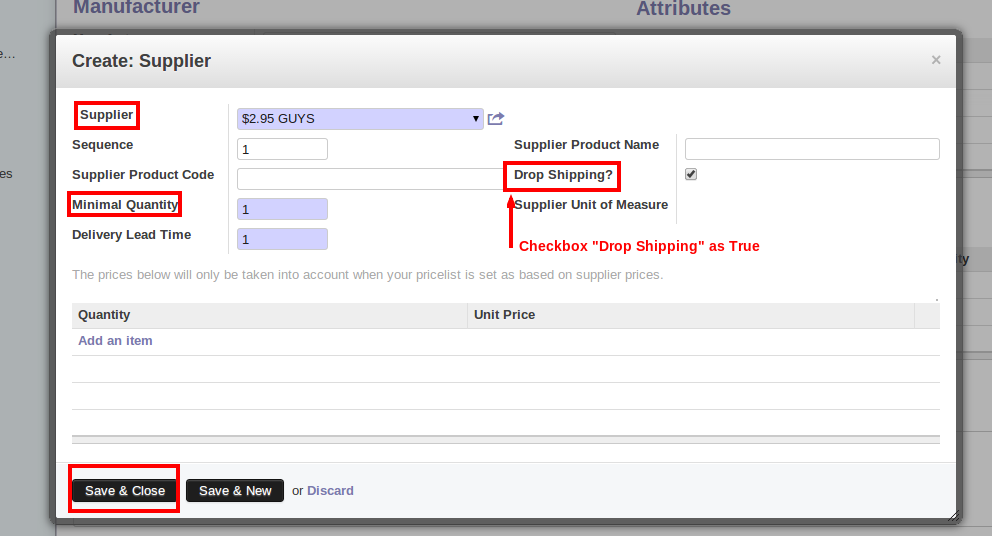 4) Navigate to :
Sales >> Sales orders >> Create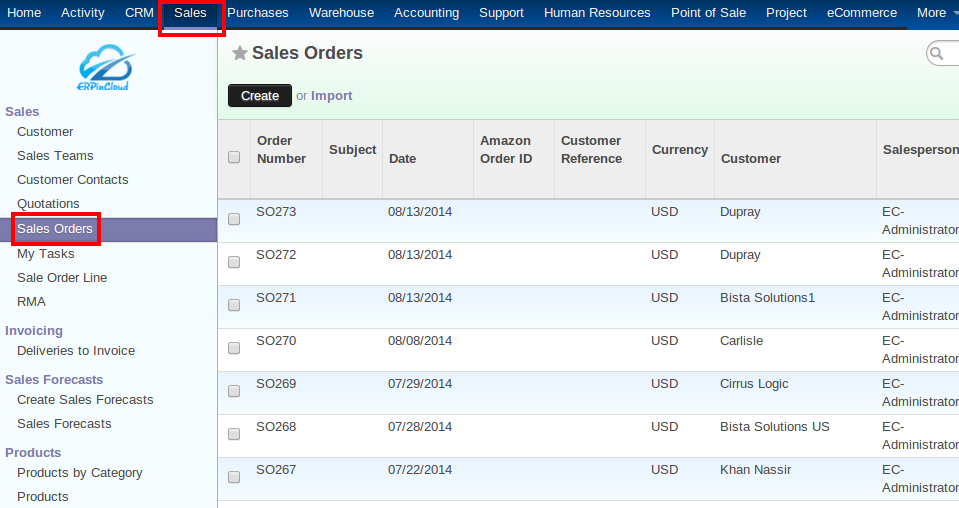 5) Add a customer with two different contacts for invoicing and shipping.
then,Add an item.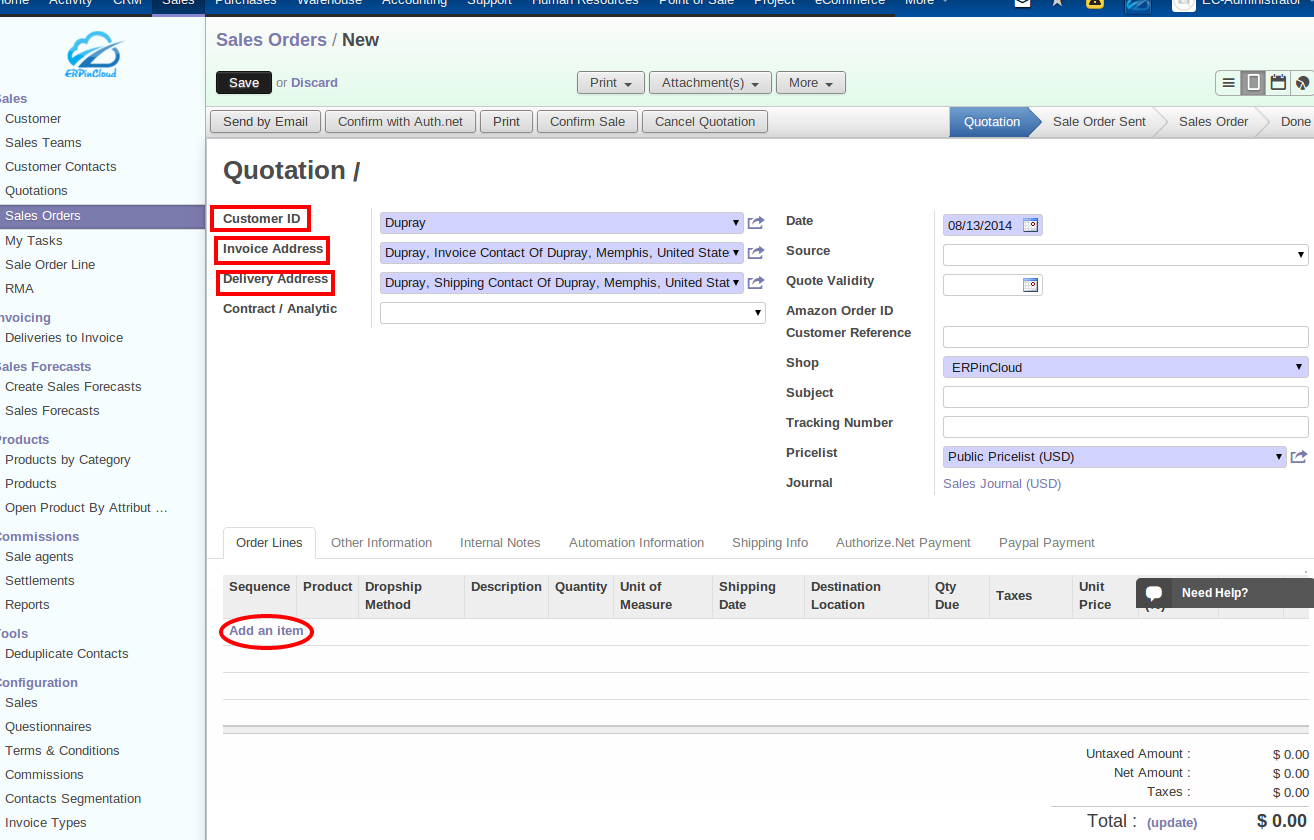 6) Now,add
1) "Product" that we had initially considered.
2) "Quantity"
3) "Drop Ship Method" as Drop Shipping
4) Save and close
7) The product appears in the order line.
Observe the Invoice address and Delivery address and do "Confirm Sale"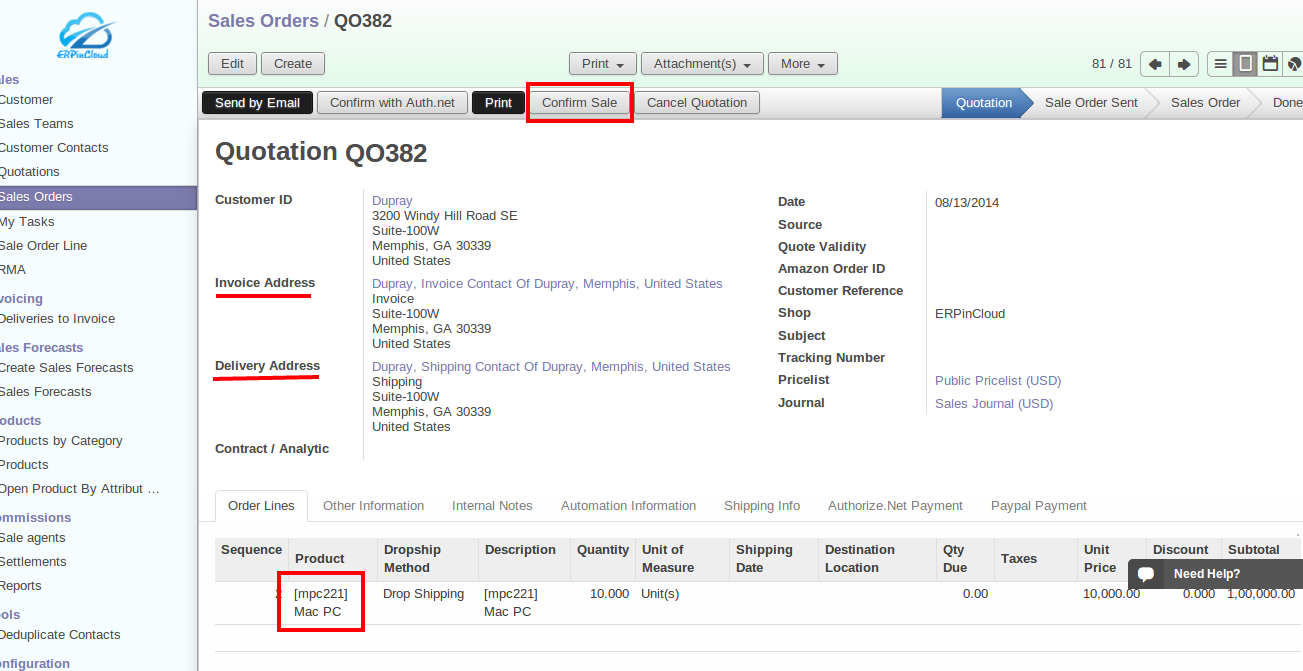 8) Do "Validate Order"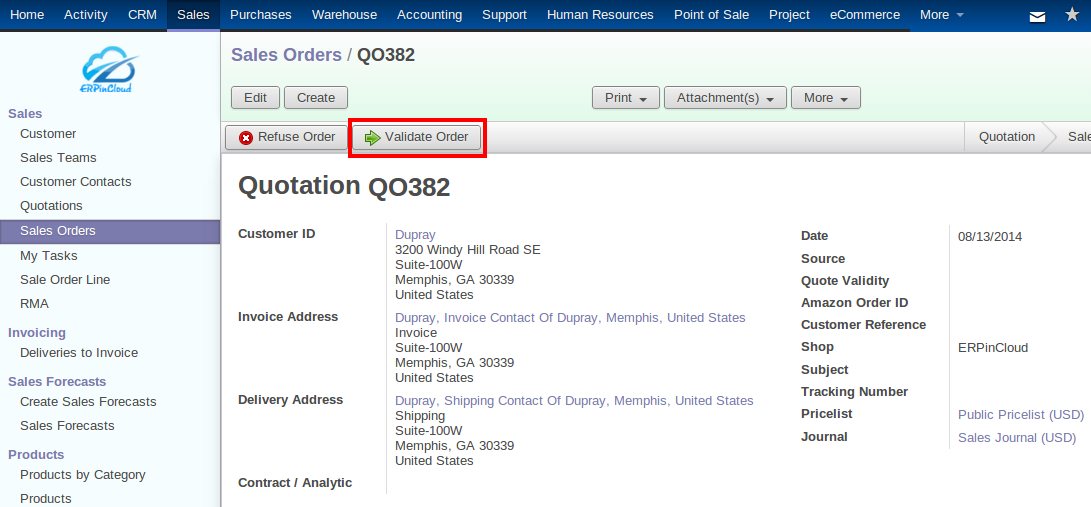 9) Now after validating a form opens showing "View Purchase order"
Before viewing this purchase order that got displayed because of enabling Drop-shipping,
Navigate to :
Warehouse >> Schedulers >> Run Schedulers >> Run Schedulers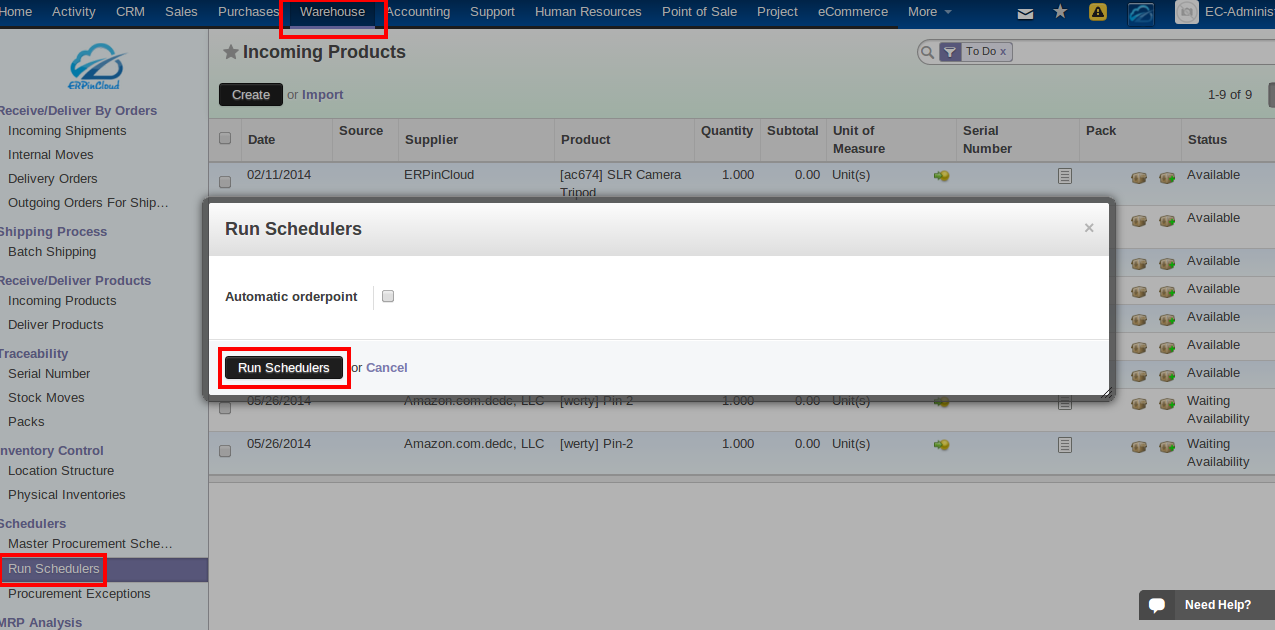 10) After this, Go back to the sale order that was considered and click "View Purchase Order"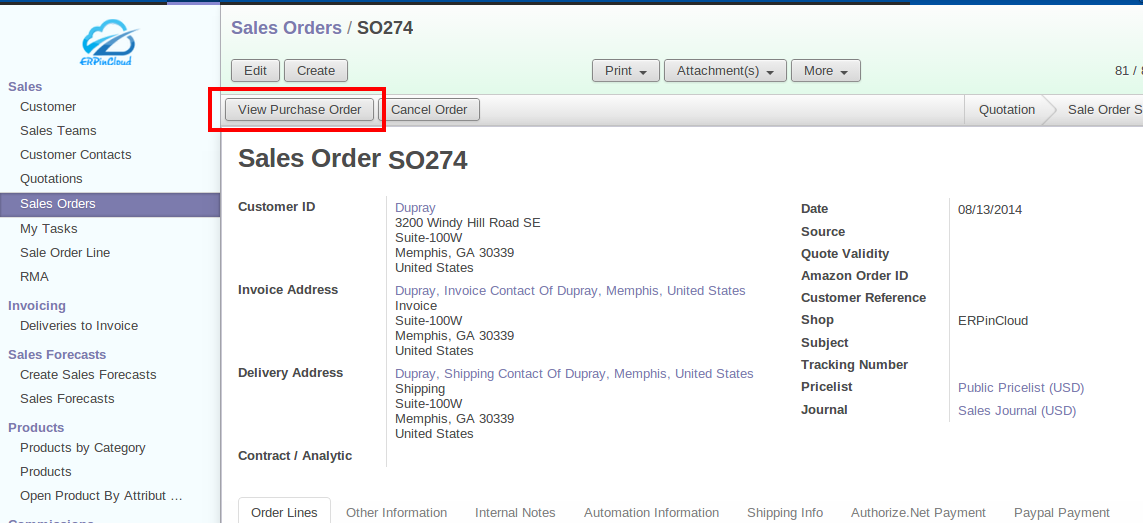 11) The form of RFQ for purchase opens which contains the Supplier ,Product and Source document.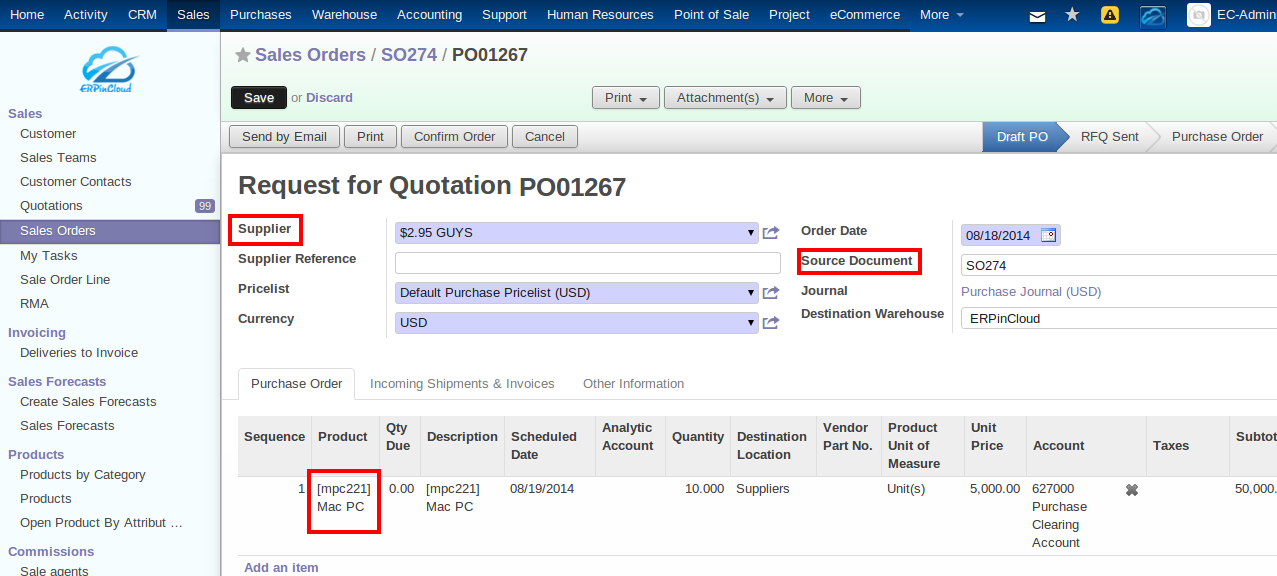 12) In the same form see the second tab, i.e. Incoming Shipments and Invoices,
Set the invoicing control as per the requirements.
Observe the Customer Address, Dropship Method and Related Sale order.
Click "Confirm Order "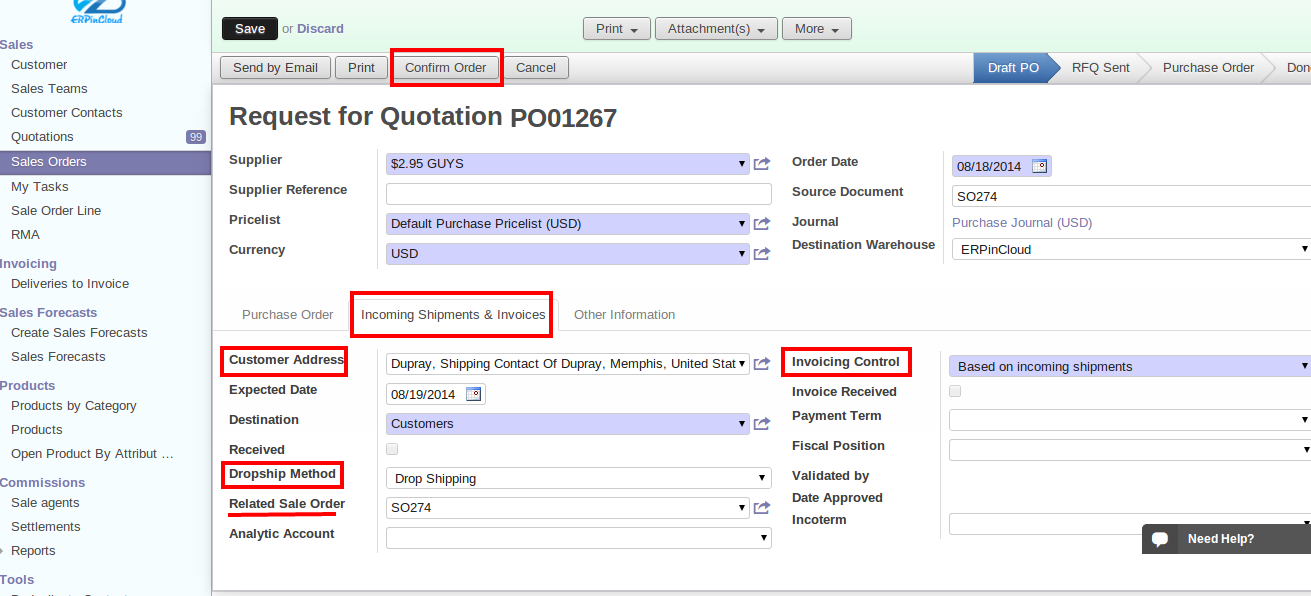 13) Do "Approve order "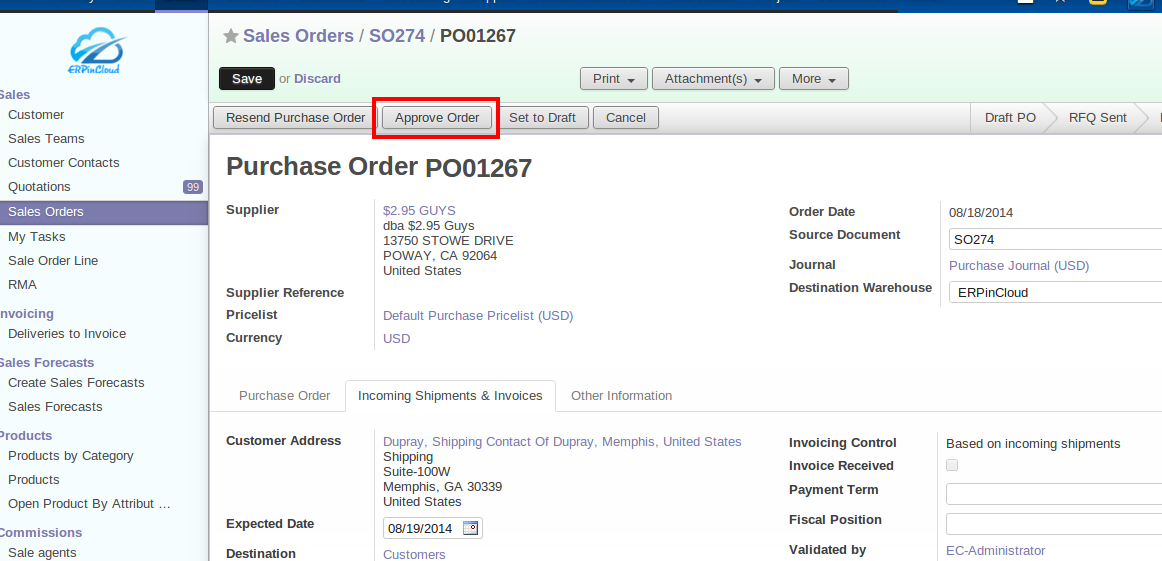 14) Do :
Receive products >> Receive >> Transfer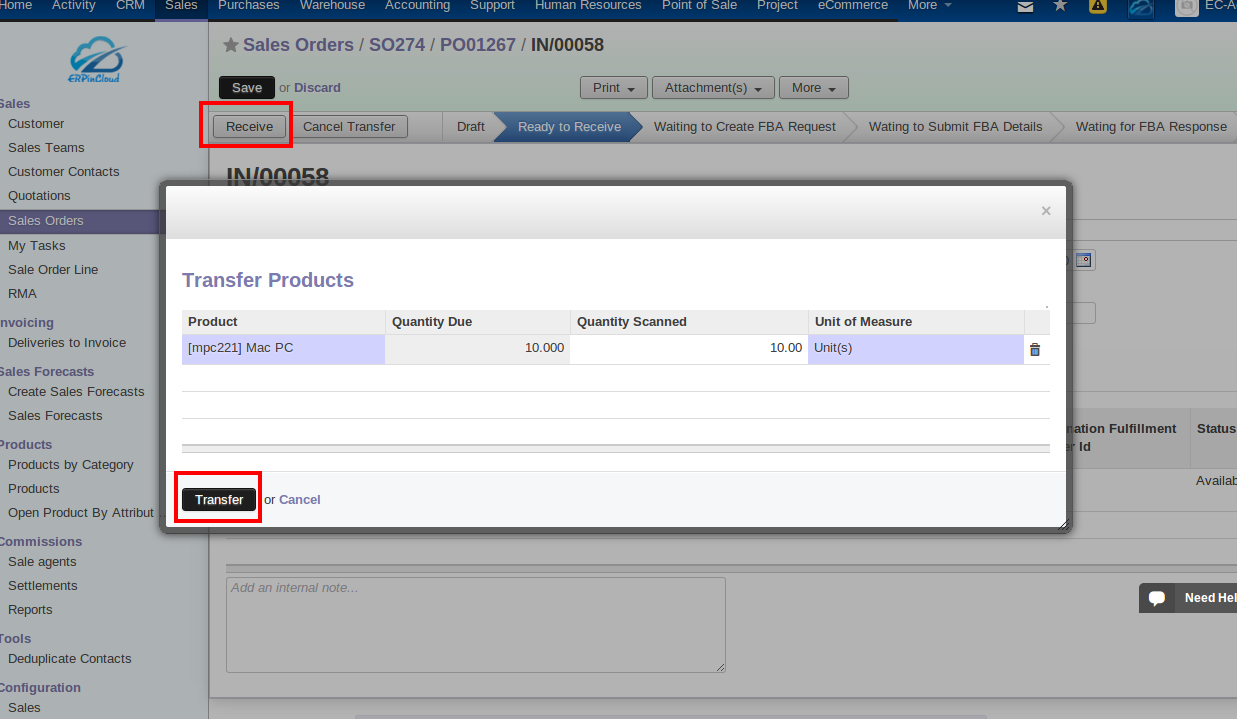 15) Now click "Create Invoice/Refund"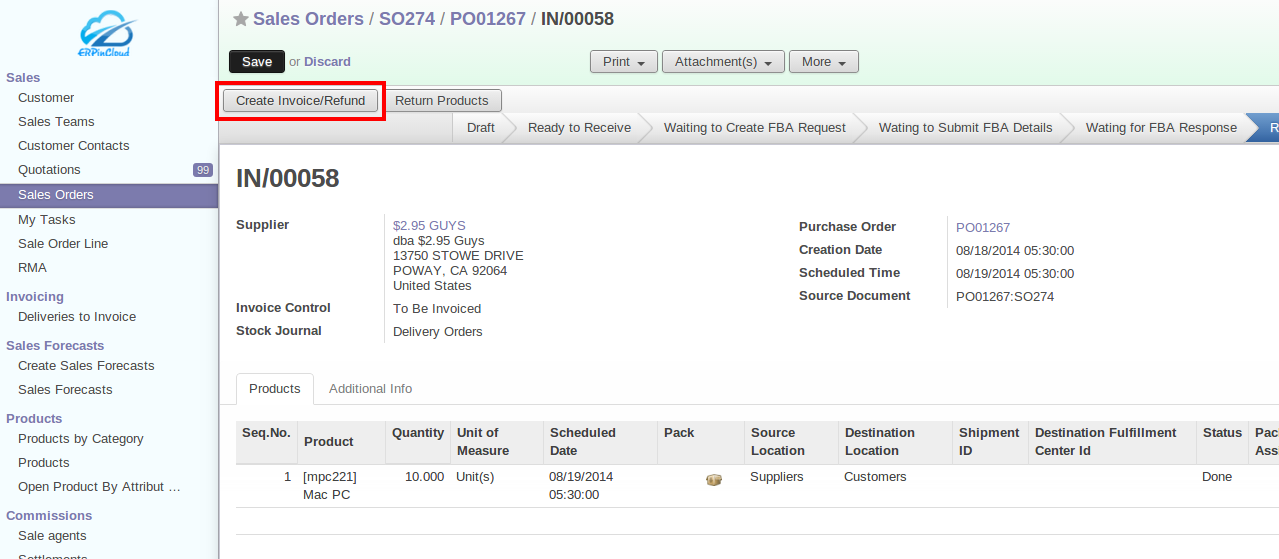 16) The Destination journal is "Sales journal" as drop-ship method is used for delivering the product.
Click " Create"

17) The invoice gets created with the Invoice address that was specified as a customer contact for invoicing for that particular Customer.
"Validate" the invoice.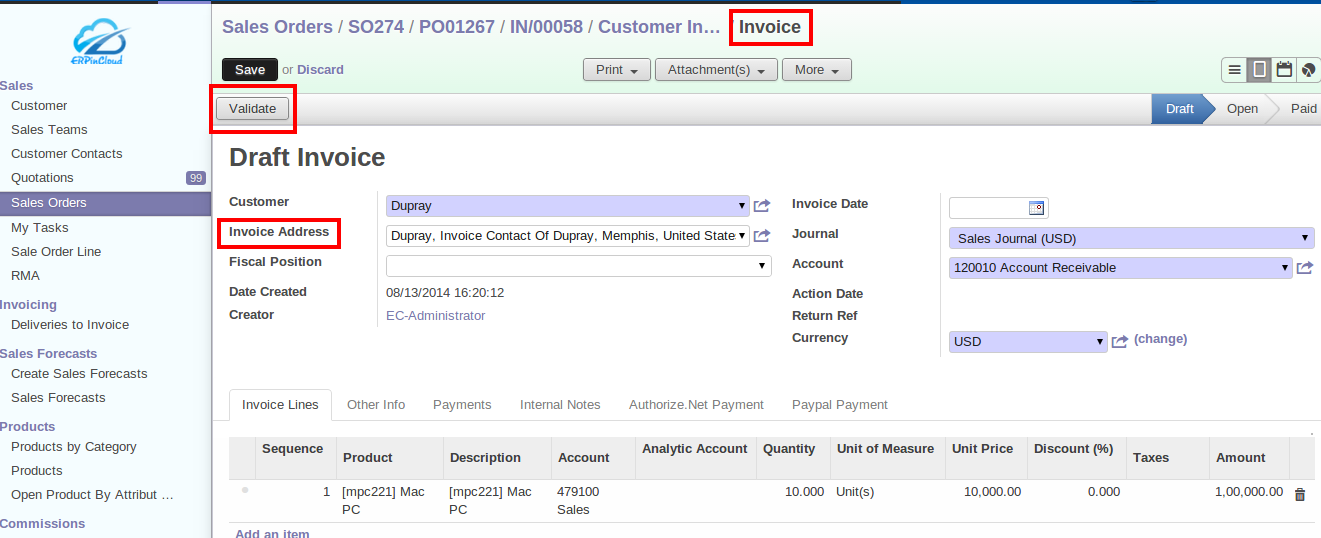 18) Do "Register Payment" for the payment of that invoice.

19) Add the "Payment Method" and Validate.
20) Navigate to:
Accounting >> Customers >> Customer Invoices
Open the form view of the invoice of our transaction.
Observe the "Invoice Address"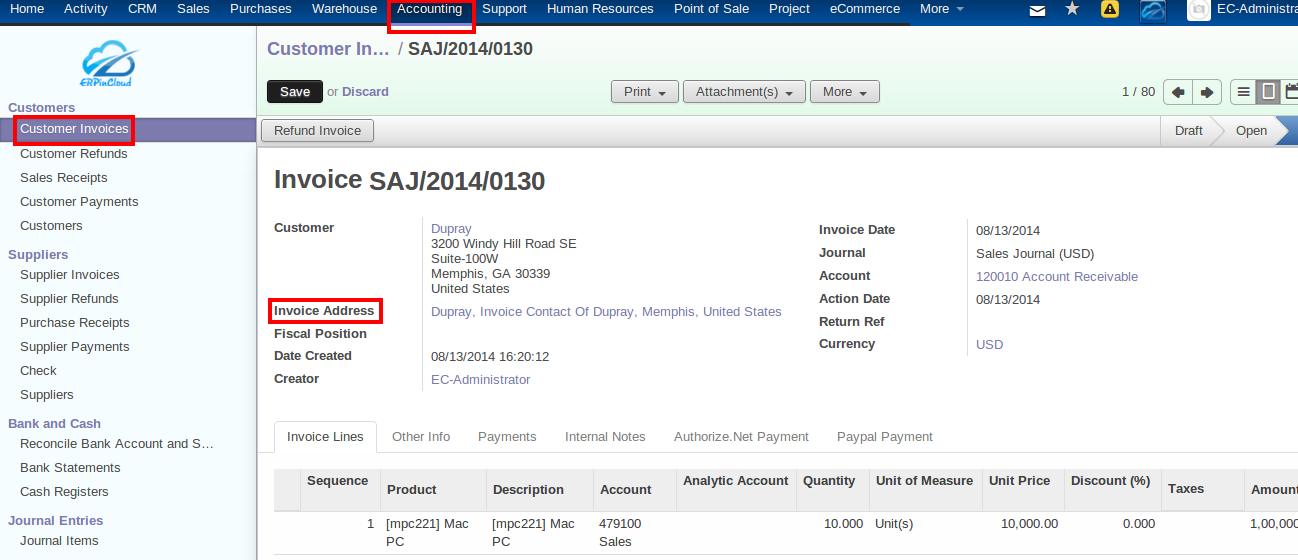 The flow for drop-ship is done.